What is Project-Based Learning?
Project-Based Learning (PBL) is more than just a teaching method. It is a revitalization of education for students so that they can develop intellectually and emotionally. By using real-world scenarios, challenges, and problems, students gain useful knowledge and skills that increase during their designated project periods. The goal of using complex questions or problems is to develop and enhance student learning by encouraging critical thinking, problem-solving, teamwork, and self-management. The project's proposed question drives students to make their own decisions, perform their own research, and review their own and fellow students' processes and projects.
In addition to finding resources, developing project timelines, and learning to overcome obstacles, students have the opportunity to publicly display their work. Displaying their completed projects in public gives the students the chance to grow their public speaking and presentation skills while explaining their project's outcome to individuals outside of the classroom.
One-Day PBL Workshops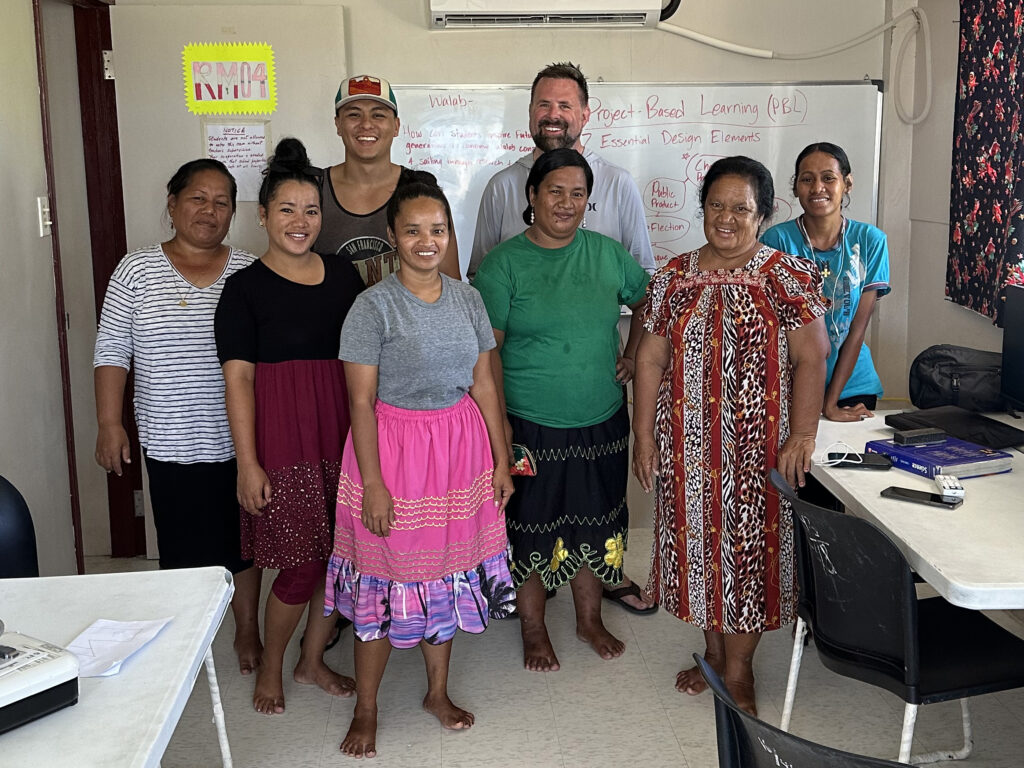 Discover Fundamentals of PBL Pedagogy
Learn How to Plan and Implement Projects
Fits into your PD Schedule
Multi-Day PBL Workshops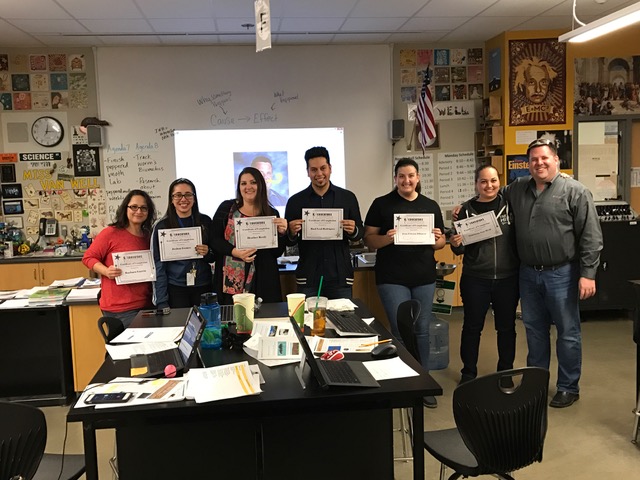 Learn High-Quality PBL Standards
Earn Graduate-Level Continuing Education Units (CEU/PDU)
Become PBL Certified
Virtual Coaching & Workshops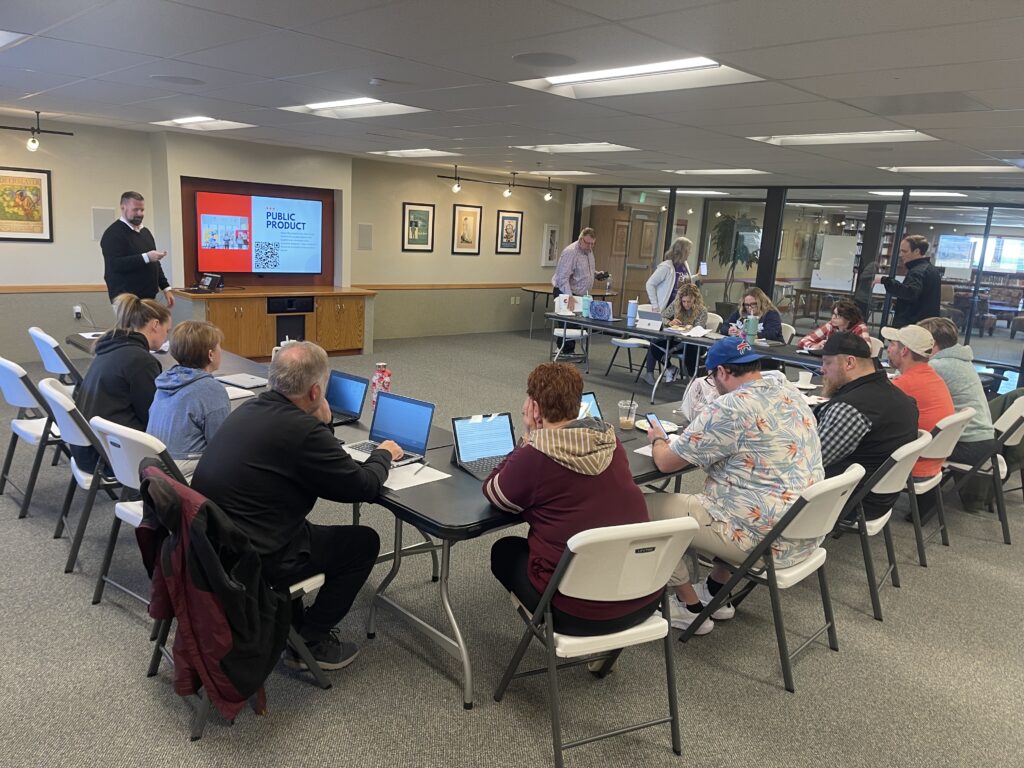 Great for Improving PBL Skills
Accessible PBL Professional Development
Enhance & Hone High Quality PBL Delivery and Project Management
Schedule a Free Consultation with us about Project-Based Learning today!
Why Project-Based Learning?
We believe that PBL is an integral key to increasing student success and long-term growth. The combination of collaboration, reflection, and individual decision-making gives the students an applicable scenario to real-world situations that they will face as they mature. Moreover, we believe that the authenticity of PBL allows students to voice their personal interests, concerns, or issues that are significant parts of their lives. Instead of a pre-determined project or assignment, students can witness the issues or concerns in their community, discover one that they find particularly interesting, and brainstorm ways to address or solve the problem.
Allowing students to have this control, we believe that PBL can develop deeper learning proficiencies necessary for tertiary education, careers, and life in society. School becomes much more engaging through active participation in projects that focus on real-world issues rather than passively attending classes. Furthermore, PBL provides content and skills that students can actively apply in future life events and situations.
Using PBL is not only beneficial to students; it also makes teaching much more gratifying and pleasurable. Teachers have the chance to engage with students on a higher personal level by discovering their interests and concerns and then performing important, high-quality work alongside them. Through this, teachers and students alike are able to revive their passion for learning.
At Educators of America, we believe that PBL is one of the best ways to connect students and their schools to their surrounding communities and the real world. We believe that projects developed by PBL methods are empowering students and teachers to make a real difference. Whether that be developing a sustainable school garden or investigating cell phone service providers to analyze the best plan for them and their families; the opportunities with PBL are endless.
Technology and PBL
Students and teachers today are very familiar with new technology and technological tools. When deploying PBL, students are able to perform better research, collect outside information, and collaborate easier and faster with fellow students, teachers, and industry experts.
Presentations are no longer tri-folds and printed datasheets, with technology, students are able to display presentations that better visualize their results and development process to audiences both in and outside of the classroom. When speaking of audiences and how the students present to them, technology becomes an avenue of authenticity whereby students can connect with members of an audience via video or telecommunications during the middle or at the end of a project.
Furthermore, by using technology in conjunction with PBL, students are able to use the technological tools available to them in the most effective manner and how they can use them with an intentional purpose. By gaining a deeper understanding of why technology exists and how it can be used, students develop an advanced literacy of the technology they use. The creation of this knowledge can lead to future habits or practices of project management and collaboration in students' education, career, and civic participation. As students collaborate on a project, technology such as Evernote, Edmodo, and Wikis, becomes essential for storing data and information. Teachers can also use these technologies to send out the necessary material and files to learners and students.
As mentioned previously, the concept of technology literacy is a skill that in the 21st century seems standard. However, how is it measured? How do teachers and students assess themselves in terms of proficiency? Teachers can use quality indicators from ISTE NETS for measuring their students' use of technology. It not only provides rubrics but also allows students to reflect on what they have learned and seek opportunities to gain more technology information from classmates or educators.
There are a plethora of avenues and means to adopt PBL into your classroom, school, or community. At Educators of America, our goal is to help you do just that.
---