What is the NYSED Learning Technology Grant?
Last summer, Educators of America, in partnership with Erie 2-Chautauqua-Cattaraugus BOCES (E2CCB), applied for a three-year Learning Technology Grant from New York State vis-à-vis our Building Cultural Bridges (BCB) Program. After applying and patiently waiting, news broke that EOA and E2CCB was a part of a grant consortium that was awarded the Learning Technology Grant.
The grant, offering $527,011, over three years will provide video technology equipment, project-based learning projects, and program support through trained personnel support to assist in the facilitation of the program and maintain connection between participating schools and their classrooms.
The students in the E2CCB component school districts of Pine Valley, Jamestown, Gowanda, Cassadaga and Forestville, in addition to Kenmore-Town of Tonawanda and Cleveland Hill UFS districts, will benefit from the enhanced programming and BCB program participation.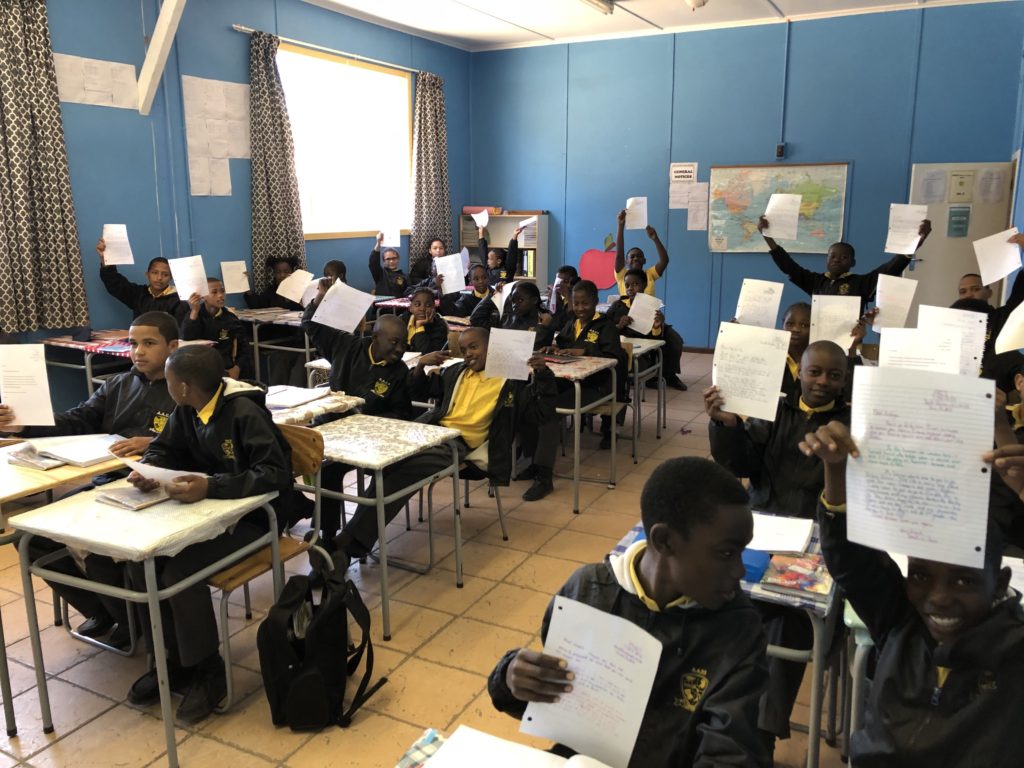 Students from the aforementioned school districts will have the opportunity to interact with connected sites utilizing cameras and microphones, as well as any web resources utilized in instruction, including learning management systems, interactive websites and messaging systems.
The Learning Technology Grant will provide for the participation of more schools, teachers, and students while creating electronic field trip opportunities to Namibia, Africa, for more than 400 Western New York students.
Since 2017, the BCB program has been connecting American and Namibian students thanks in part to support from US Peace Corps Volunteers. American and Namibian students have exchanged tangible letters and interacted virtually through video technology mediums that enhance the exploration of new cultures, broadening their global knowledge, and developing crucial social skills.
Student and teacher connections will begin in 2019. Although the grant funding runs through 2021, the prospect is the impact this opportunity has on students will last a lifetime and inspire them to venture out beyond their communities.
---
Learning Technology Grant & BCB Program Overview
Award Years: 2018-2021
Building Cultural Bridges through Video Conference Technology
Target populations:
Educators, educational leaders, students with significant levels of ELL (English Language Learning), students with disabilities, economically disadvantaged students, and students from rural areas.
Consortium member districts:
BCB & LTG Program description: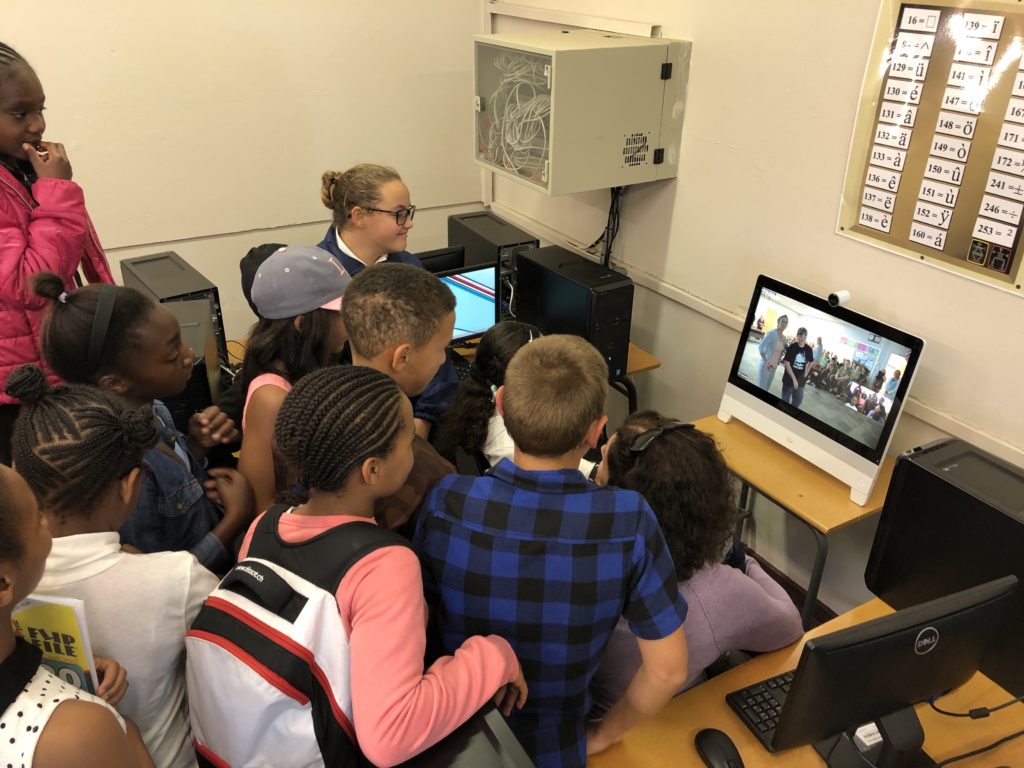 The BCB and LTG project proposes to address three related challenges. These three challenges start with the fact that students in the participating consortium schools generally lack the experience and context necessary to apply communication and other skills to connect with diverse community members in culturally and linguistically responsive ways. Further, teachers lack the pedagogical understandings and technology skills necessary to implement authentic, rigorous activities to help students gain those abilities. Finally, the resources necessary to provide professional development (PD) to prepare teachers to accomplish this require additional development.
The proposed project aims to:
Adapt existing EOA professional development (PD) and resources to needs of consortium districts
Provide PD on technology integration and PBL to teachers
Provide rigorous, technology-enhanced PBL experiences connecting participant students with Namibian learners
Construct a medium for participants to share their international experience to extend activities across school-based communities
Evaluate project activities to assess strengths and weaknesses, inform improvements, and assess the assurance for effectiveness, sustainability, and increase in scale
Publish and disseminate grant-developed resources in readily shareable forms on the BOCES website.
Major program components include:
Ongoing PD for educators and instructional leaders (Goals 1 and 2)
Authentic letter writing by students for an international peer building up to student-directed collaborative projects faclitated by technology
Exchanging information about local and international students' culture, geography, history, languages, and lifestyles (Goal 3)
Both the PD and international components will be managed by consortium partner, Educators of America.