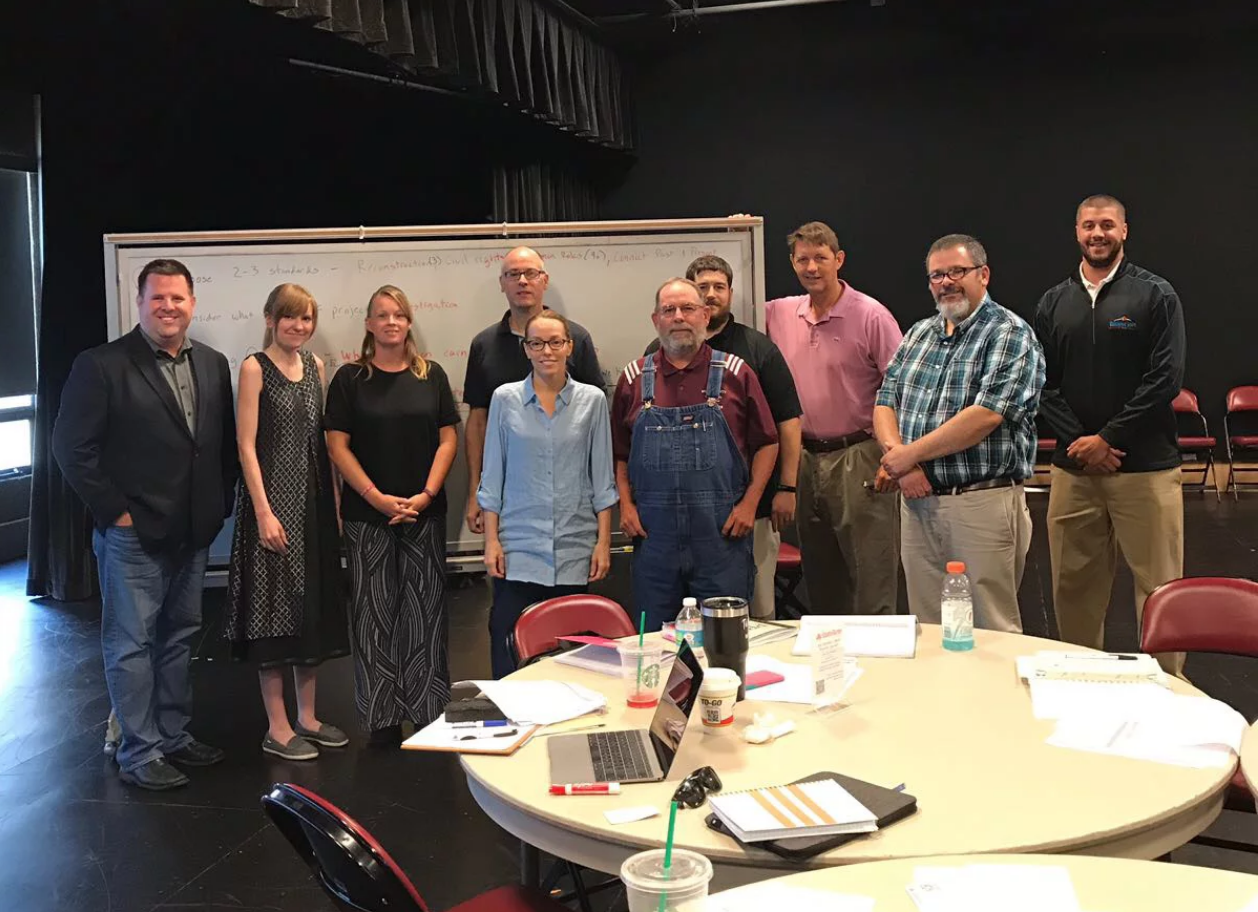 The Educators of America team are on the road again and this time we're at Lord Fairfax Community College in Virginia! In partnering with Lord Fairfax Community College, we are providing Project Based Learning services and training seminars for several school districts around LFCC for 9 days.
Some of the School Districts include those that are located in Shenandoah County, Warren County, Culpeper County, Frederick County, Fauquier County, and Rappahannock County. We are beyond excited to be working with teachers, educators, and faculty from a plethora of different schools.
When we speak and discuss how education is working and what needs to improved upon with these teachers, we get a detailed account of individual experiences within not only a county or state's education system, but the United States as a whole. It's the genuine and honest conversations we have with students and teachers alike the drive us to improve the US education system through technology that is both accessible and useful for all participants.
As we progress through our PBL Training sessions, we always encourage those who are involved to communicate their feedback. By letting us know what is working and what could use improvement, we become better facilitators and planners for future teachers and educators. Along with feedback, we are always on the lookout for innovative ideas on how to use classroom technology in new inspiring ways.
There are many times that we have learned something new about the education technology or PBL method during our training sessions. By collaborating with us and engaging us in discussion, unknown ideas or thoughts are brought into the light that can be a focus of attention for both teachers in a classroom setting and ourselves during a PBL training seminar.
We look forward to this workshop at LFCC with all of our active participants and encourage those who are interested in PBL or classroom technology to reach out, ask us questions and see if PBL can help you, your students and your entire school! Don't hesitate to contact us today.