Dr. Carter Godwin Woodson, born December 19, 1875 in Virginia, was a distinguished Black historian, author, editor, publisher, and founder of the Association for the Study of African American Life and History. Additionally, as a founder of The Journal of Negro History in 1916, Woodson has been called the "father of black history" and in February 1926, launched the celebration of "Negro History Week", which was the precursor to what we know and celebrate today as Black History Month.
---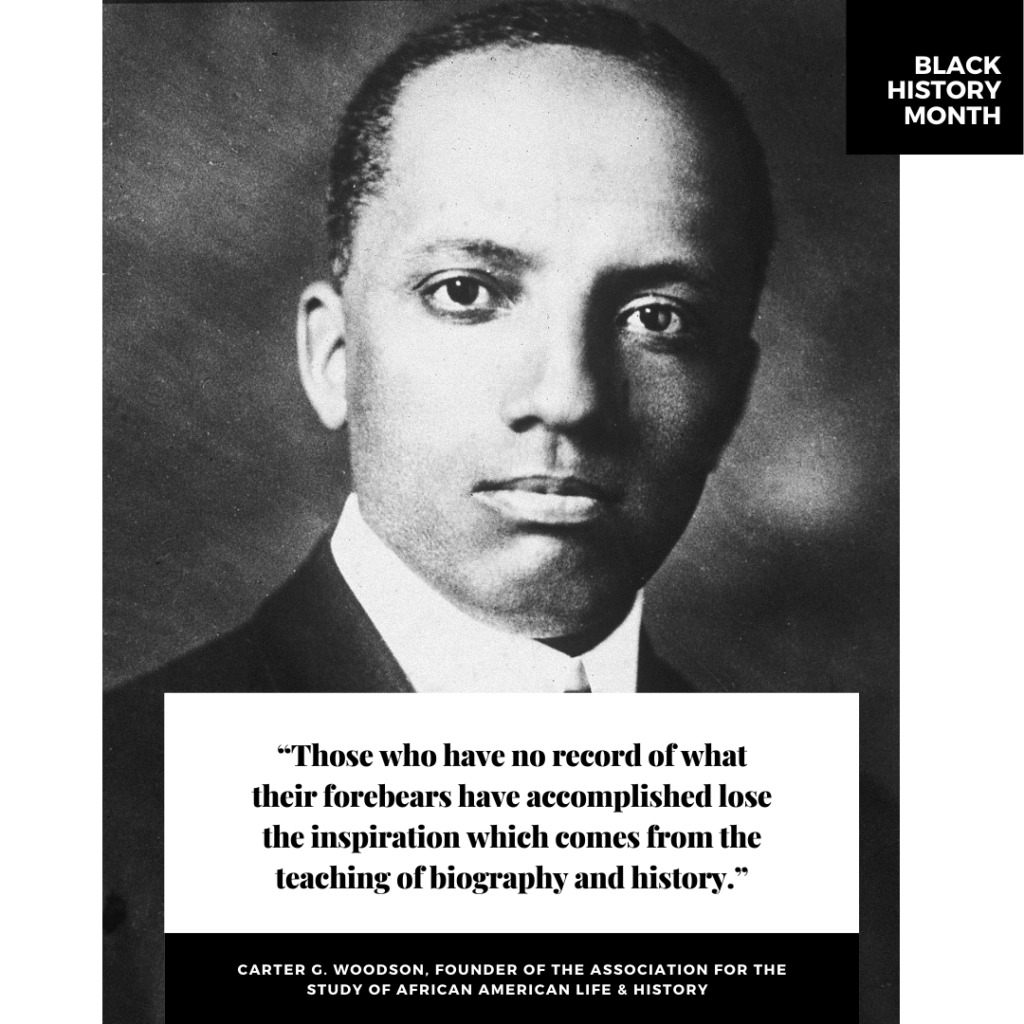 Born the son of former slaves, both of whom could not read or write, Woodson helped his parents often on the family farm, thus unable to attend primary school. Regardless, he was able to master most of his school subjects through self-instruction by the age of seventeen.
Moving to Huntington, West Virginia in hopes to attend high school, he was forced to earn a living as a miner in the Fayette County coal fields while spending only a few months each year on his education. At the age of twenty, in the year 1895, Woodson entered Douglass High School, receiving his diploma in less than two years.
Woodson taught in Winona, Fayette County, from 1897 to 1900. In 1900, he returned to Huntington and became principal of Douglass High School, his alma mater. He also received his Bachelor of Literature degree from Berea College in Kentucky in 1900. In the four years from 1903 to 1907, Woodson was a school supervisor in the Philippines. Post-Philippines, he traveled through Europe and Asia, studying at the Sorbonne University in Paris. He received his M.A. from the University of Chicago in 1908 and received his Ph.D. in history from Harvard in 1912.
In 1915, Dr. Woodson and friends in Chicago established the Association for the Study of Negro Life and History. The following year, 1916, the Journal of Negro History appeared, and in 1926, he developed Negro History Week, the
This is an excerpt from NAACP's History Article on Dr. Carter G. Woodson:
"Dr. Woodson often said that he hoped the time would come when Negro History Week would be unnecessary; when all Americans would willingly recognize the contributions of Black Americans as a legitimate and integral part of the history of this country. Whether it's called Black history, Negro history, Afro-American history, or African American history, his philosophy has made the study of Black history a legitimate and acceptable area of intellectual inquiry."
Dr. Carter G. Woodson pioneered the celebration of "Negro History Week", meant for the second week in February to coincide with the birthdays of Abraham Lincoln and Frederick Douglass. This idea continued with the Black United Students and Black Educators and Professors at Kent State University to include the entire month of February beginning in 1970.
Dr. Carter G. Woodson is among the thousands of Black Educators, Historians, Authors, Leaders, and Activists who made significant strides for equality and advancement of Black Americans.