The Building Cultural Bridges program brings the world right to the classroom.
Through tangible pen pal letters and videoconferencing technology that brings students face-to-face in real-time, the Building Cultural Bridges program enables students to connect with students in countries they have yet to discover. Diverse perspectives. Foreign cultures. Novel languages. Students are exposed to international ideas, customs, and ways of thinking. Experiences that are integral to building future innovators, leaders, and mavericks of the world.
The Building Cultural Bridges program is designed to build those leaders and innovators. By participating in the program, students forge relationships with their international peers by exchanging handwritten letters and video conferencing from their own classrooms into classrooms across the world.
During the program, students improve their collaboration, communication, and critical thinking skills through mutual projects. While bettering their 21st-Century skills, students are developing unforgettable friendships that can last a lifetime.
Diversity initiatives, intercultural exploration, meaningful extracurricular activities – all of these fit within the Building Cultural Bridges program!
If you are interested in learning more about the BCB program, please contact us at info@educatorsusa.org!
---
---
Learn the origin of the Building Cultural Bridges program and witness the live virtual interaction between US and Namibian schools!
Program Information
Non Profit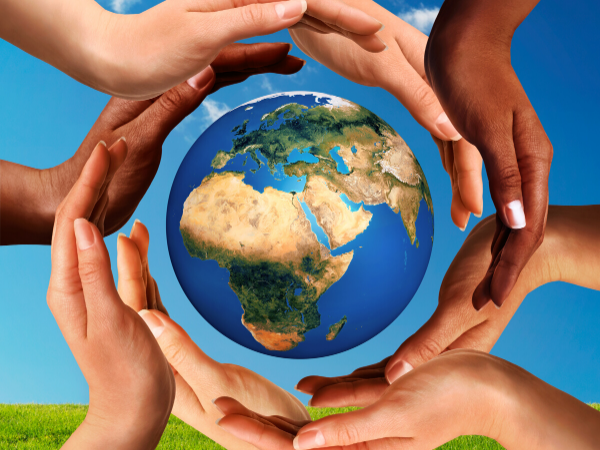 Educators of America is a mission-focused nonprofit organization. We commit ourselves to improve education, making a difference, and connecting students and teachers to the world around them.

Engaging
Students in the US and around the world will have the invaluable opportunity to virtually get to know one another, share stories and experiences, and build a genuine understanding of the world outside their immediate community through cross-cultural sharing and global relationships. Moreover, students will work together on projects to improve their local communities and overcome shared obstacles.


Far-Reaching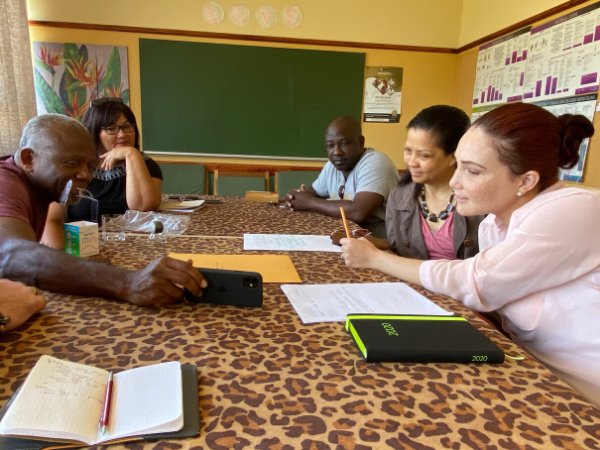 Schools will be guided through every step of the program by Educators of America. You will be connected with a counterpart school around the world using letter writing, online Video Conferencing and, Collaboration Tools. Your students will build relationships and learn from students all across the world!

Building 21st Century Skills
The Building Cultural Bridges Program focuses on getting middle school (Grades 5-8) students to connect across the globe. The connections between students and teachers center on intercultural exchange, learning about one another, their communities, and much more. Through the introduction of the Project-Based Learning pedagogy, students collaborate to identify mutual joint projects that over the course of the project period, build the 21st Century Skills needed to thrive in the quick-moving world we live in.
---
FAQ's
The Building Cultural Bridges (BCB) Program is designed to connect middle school students with their counterparts living across the world in a meaningful and impactful way. Through letter exchanges and videoconferencing sessions, students are able to discover more about culture, diversity, geography, community issues, and more while building empathy, practicing relationship building, and improving 21st-century skills. Students work on a mutually founded joint project that requires critical thinking and collaboration which they can present to their schools and communities. The BCB program provides a pathway to educational achievement and readiness, improved understanding of ethnicities, and strengthening of cultural education through authentic global interactions and project collaboration.
The BCB Program is open to schools that are striving to promote cultural competency, strengthen diversity initiatives, and bridge global communities through a project-based and experimental learning experience. As a nonprofit, Educators of America is committed to improving student engagement and increasing student achievement by providing teachers with the tools and training they need; through a program like BCB, we want to connect your classroom to the world while simultaneously helping students develop 21st-century skills that are imperative for educational and career success.
To participate in the BCB Program, the school, through the principal or teacher/facilitator needs to fill out the BCB Program Application Form. Once we receive the application form, we will follow up to confirm the reception of your application and schedule a call to walk you through the program and answer any questions. The school will receive the program overview materials and will need to confirm their participation at least 4 weeks before the Program start date.  Each school will need to designate a facilitator (we recommend a teacher) who can facilitate program activities and guide students throughout the program. For schools in countries where English is not the primary language taught at school, we highly recommend that the facilitator be an English teacher.

The BCB Program implements activities through Live Videoconferencing Sessions. Only one computer will be sufficient as students can gather around in a group to participate in the videoconference session (live meeting). The computer that they use for the live meeting will need to be connected to the internet. An alternative option would be a smartphone that can be used for the online videoconference session.

Yes, schools from any country (with no restrictions on VideoConferencing) can participate in the BCB Program.

We currently work with Middle Schools students. We focus on Grades 5 – 8.

The BCB Program is a great opportunity for the teachers to put material covered in class into practice. Through the project-based features of the BCB program, any topic can be turned into a collaborative effort between your classroom and the international counterpart classroom. For example, a research project focusing on how businesses can increase environmental sustainability includes an understanding of pollution (chemistry), causes (social sciences), sources of energy (physics), impacts on health (biology), costs and pricing (math), and potential solutions (writing and presenting).

Students have the potential to be ambassadors and leaders within their own community and the world. By connecting to students around the world, they are able to break down stereotypes, develop curiosity in foreign cultures, and work together in new, diverse ways. They become active citizens engaged in building the world they'd like to live in, right now. Students gain great benefits and improve skills from this program which include:
Cultural competency
Empathy
Problem-solving skills
Communications skills
Collaboration
Writing and research skills
Global leadership
Active listening abilities
The BCB Program has two starting sessions. One begins in the Fall and the other in Spring (Northern Hemisphere seasons).
The Fall Session starts around late September/early October. Schools need to confirm by the second week of September. For the Spring session, schools must confirm their participation by the first week of December.
Please fill in the Program application and we will be in touch with you regarding any program costs.